(End of Week One Summary)
It's hard to think that a week has already gone by in this class, since only a few days ago I wasn't totally sure about my decision to take this class. Nonetheless, this week has been more fun than I could've ever imagined it to be. As the week went by, I improved my ability to take and post better pictures. I learned many tips of how to take better quality photos in this YouTube video by Martha Burtis and Nigel Harstaad, who both work at UMW. Tweeting, which is something I used to never do, is becoming easier the more I do it. Furthermore, writing and editing posts on WordPress are becoming second nature.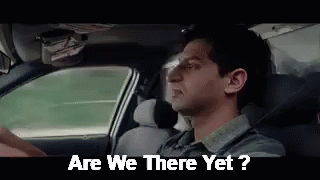 Daily Creates
The second half of the week started with me doing the usual daily creates. For the first daily create, I had to edit an image on Snapchat and place bitmoji characters in it to create a scene. I chose the setting to be in outer space with nothing but stars in sight. My bitmojis seemed to be wandering around and coming from many different places…
Just hanging in space, what about you? @ds106dc #tdc2327 #ds106 pic.twitter.com/oGLKhsGIiC

— Youseph Asaad (@YousephAsaad) May 25, 2018
For the second daily create, I chose to "Flaunt that Font". Basically, I used lingojam to change my normal font text into a wacky font text. I decided to use Babe Ruth's famous quote since it was a quote that I live by.
ПΣVΣЯ ᄂΣƬ ƬΉΣ FΣΛЯ ӨF ƧƬЯIKIПG ӨЦƬ KΣΣP YӨЦ FЯӨM PᄂΛYIПG ƬΉΣ GΛMΣ -Babe Ruth @ds106dc #tdc2323 #ds106

— Youseph Asaad (@YousephAsaad) May 25, 2018
Photography
The biggest challenge this week for me had to be learning and implementing the tips talked about in the Tips for Better Photography page. There were many habits I had to overcome, which I talk about here. The more I practiced the tips given in the article, the more I became comfortable using them in the process of taking photos.
The Abandoned America website was incredibly amusing to explore. Each image in the galleries tells a story of its own. Just looking at the images, I felt like I knew the entire past of the setting. The darkness and desolated vibe the images give off is what makes them so unique. The image below was taken from an abandoned hospital and it looks like something straight out of a zombie apocalyptic horror movie. The reason is because of the destruction that is taken place in the site. Many of the photos of abandoned buildings show torn up walls, debris everywhere, and not a single sign of life.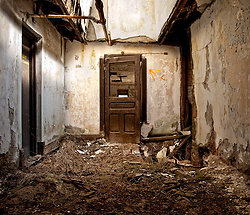 Assignment Bank: The Life of a Superhero (Three Stars):
Although many Superheros are Super humans, many of them still have human characteristics. Many Superheros go through the daily struggles that normal people go through. When they're not in action fighting crime and trying to save the world from falling apart, they are doing everyday normal things. As you can see below, Hulk is sewing his infamous purple shorts, which seemed to be torn on the back (probably because his enormous legs ripped it…).
Assignment Bank: Favorite Photo (Two Stars):
The reason the photo down below is my favorite shows that I love action/adventure. Nothing says going on an adventure like mountains, beach, and trees. Exploring nature is the best way to get your mind of off any stresses going on in your life. It can, in many ways, be a panacea to all your real life problems. Walking to the beach and seeing all the action taking place from the surfers riding waves to people playing volleyball is a joy for anyone.
Assignment Bank: Larger than Life (One Star):
Even the most ordinary things in life can look monstrous just by changing your view of them. Below you can see a picture I took of a simple lamp that I am normally taller than. All of a sudden, when I get lower and look up at the lamp it looks like a large and powerful object beaming light everywhere.
Ready, Set, PhotoBlitz!
The PhotoBlitz assignment was another assignment that I enjoyed the process of. Upon seeing the prompts for the photos, I quickly realized that I had not 20 minutes, but 15 minutes to take as many photos as I can using the given prompts. I chose prompts for photos that I usually don't take because I really wanted to challenge myself and see if I really learned the tips in the article I read earlier. The photos turned out a lot better than I expected and I was very much pleased with it. Find the gallery of some of the photos I took below or click here to view my blog post about the experience.
Reflection
Overall, this has been a very useful and beneficial week. What I am most content about this week and this class in general is how the skills I learn in this class will actually be useful for my everyday life when I leave this class. I learned about the tips and tricks of photography, I learned about how to implement all my social media accounts and other sourced images and websites to make my blogs be more interesting, fun, and organized. I used the skills I learned from the photography tips article to make my pictures for PhotoBlitz look much better. Finally, I completed the assignment banks by using my creativity and imagination!